Accommodation in Rome: Spedale della Provvidenza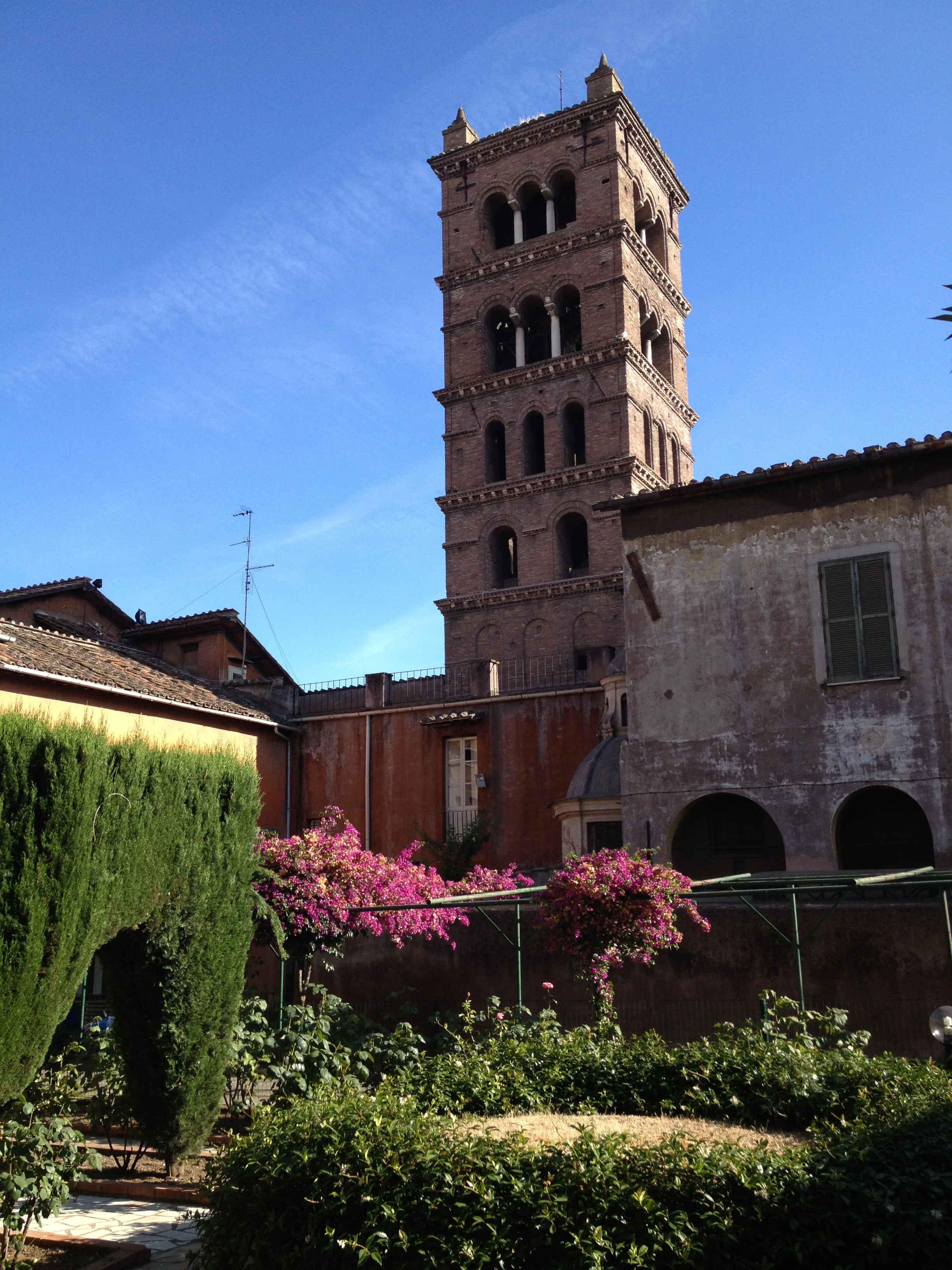 Spedale della Provvidenza di San Giacomo e San Benedetto Labre welcomes pilgrims with a valid credential, who are stopping in Rome during an authentic pilgrimage "devotionis causa" on the Via Francigena or other pilgrimage ways, done either walking or on a bike. It is located in Trastevere in Roma's centre, 30 minutes far from St. Peter's Basilica. This accomodation is offered by pilgrims and volunteers with a true pilgrimage spirit.
Notice! We receive only pilgrims reaching Roma after walking (or riding a bike) for at least 100km (7 days)!

Eligibility criteria
Please always call with at least two/three days advance to verify actual opening
Valid pilgrim's credential (normally released by a religious organisation).
For who's coming, stamps on the credential demostrating the last 100km walked, or latest 7 days riding a bike.
We don't receive organized groups.
New address as of October 5th

Address: Via dei Genovesi 11-B, 00153 Roma
Phone: (+39) 327.23.19.312
Flier with map: click here to download
Email: info(at)pellegriniaroma.it
General Information
Opening: from Easter to beg. november as far as  there is personnel.
Opening on request in winter season: all year as far as there is personnel.
Beds: 24
Reception time: from 3pm (5pm in winter time)
Services: toilets, showers, kitchen, dining / relax room, lavatory
Price: offering
Maximum stay: 2 nights
Pets: not allowed
Accommodation in Radicofani: Spedale di San Pietro e Giacomo
Spedale di San Pietro e Giacomo and has been accommodating pilgrims of the the Via Francigena since June 2007. It is located in the centre of Radicofani, ancient village in Tuscany, historical transit place for pilgrims of the Via Francigena. Radicofani is at times not mentioned in some Pilgrim's guides, perhaps due to the road going uphill to get there. Yet, Radicofani belongs to one of the most authentic and interesting parts of the Via Francigena. Passing trough Radicofani allows reducing the distance thus avoiding a piece of motorway that is concerning for the safety of pilgrims.
Eligibility criteria
Valid pilgrim's credential (normally released by a religious organisation).
How to reach us
Location: via dello Spedale, 2 – 53040 Radicofani (SI) close to San Pietro Church
Church Phone: Don Elia (+39) 057855614
Charity phone: Fausto (+39) 3387982255
General Information
Opening: All year
Beds: 6
Opening time: flexible
Price: offer
Maximum stay: 1 night
About us and contacts
We are pilgrims of Confraternita di San Jacopo di Compostella . In years, we combined faith, study and historical research on pilgrimage, reconstructing the authentic itineraries of the ancient pilgrimages that did build Europe and Christianity. We have learned the christian fraternity from the hospitality we received ourselves: that's why we want to offer it to pilgrims who are walking in Italy, on the via Francigena , and in Spain, on the Cammino di Santiago.
Spedale della Provvidenza di San Giacomo e San Benedetto Labre
House for pilgrims in Rome, born from the cooperation of Confraternita di Santiago di Compostella and Figlie della Divina Provvidenza
Via dei Genovesi 11B – 00153 Roma
Phone: (+39) 327.23.19.312
Information for accommodation: info(at)pellegriniaroma.it
Pilgrim's credentials : credenziali(at)pellegriniaroma.it
Confraternita di San Jacopo di Compostella
Central house in Perugia
Internet site: www.confraternitadisanjacopo.it
Oratorio: Via Francolina 7, Perugia
Centro italiano di Studi Compostellani: Via del Verzaro 49, Perugia.
Tel.075 5736381 – fax 075 5854607 – e.mail: santiago(at)unipg.it
Rome's group
Via dei Genovesi 11B – 00153 Roma
Priore: Lucia Colarusso
mail: lucia.colarusso(at)hotmail.it
Phone: (+39) 338.4340072
Cappellano: Don Paolo Asolan
mail: paoloasolan(at)gmail.com
Pellegrini a Roma - The internet site
Webmaster: webmaster(at)pellegriniaroma.it